Best way to start investing in real estate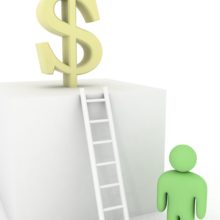 Everyone wants to know the best way to start investing in real estate.
Because we don't want to make a mistake right?
I remember sitting in REIN meetings listening to experienced and like-minded people about their own real estate businesses.
It helped me focus and narrow-in on what I wanted to accomplish.
And the question is…WHAT do you want to accomplish?
Support groups, meet-ups, professional clubs are AWESOME…
IF you get out there and do something.
But so many still remain stagnant.
I hear almost every day "ya, I GOTTA do something."
But months go by and these people still have done nothing.
I don't get it.
And I'm calling you out!!!!  Do something to change your future!!
Sitting in seminar rooms does NOTHING for you except give you more "information" to try to filter through to choose your best way to start investing in real estate.
I'm not saying DON'T go to clubs and meetups..
I'm saying do it for a few months and then get out there and START USING the information you've written down.
Here's another caveat:
MOST people don't even go back and READ what they've written down.
They just create another journal to add more stuff.
The Best Way to Start Investing In Real Estate is USE Your Fear…
If you're not moving forward making changes in your investments – I get it –  it's simple – it's FEAR.
For over thirty years of my life I was terrified of making a financial commitment that would "bankrupt" me.
But changed my thinking to change my future.
Read that part again.
Because the only way you'll change your future is to do something DIFFERENT than you're doing now.
In fact, I've reversed my fear of LOSING AND FAILING to a motivator:
'fear of lost opportunities'
And we ALL want to capitalize on those opportunities right?
How many times have you said…
"I Wish I Would Have…"
And if you continue to let fear of failure rule your life, you'll be asking "what is the best way to start investing in real estate" five years from now.
Let me suggest that you 'engage' in your future –  do the simple math.
Just take the last two years as an example:  if you lost ANY money in your RRSP pretend for a moment you were receiving a solid 8% with an RRSP mortgage investment.
What would your RRSP look like today?
I personally think the best way to start investing in real estate is to keep things simple…
At least at first.
And sometimes you don't even have to BE that landlord dude.
You can loan your money to a real estate investor.
You could be a joint venture partner and buy a property WITH an experienced real estate investor and split everything without getting your hands dirty at ALL.
Or, if you really want to buy your own property, just go DO it.
Which one?
Go back to those notes you've been taking for the last few years and PICK.
You can worry about the 'creative' stuff later.
You can 'expand' and become the next Donald Trump next year, OK?
The Reality Is…
Look, I don't know you personally, or how old you are.
The reality is, the best way to start investing in real estate is right now…
Because whatever you've heard or believe is true about making millions in real estate, most of the time it's a turtle journey.
You've got about 5 years before you start seeing some real results.
And I'm just being very broad here.
The reason is, for most of us, we want to still live our lives and spend our nights and weekends with our families…
Not stuck breathing in drywall dust or rebuilding a house from the studs out.
I get there's "options" of doing flips and renos and making fast money…but it also comes with a partner called 'stress' –
And I don't care HOW great your system is…it's still speculation.
So what is YOUR  'freedom' goal?
How long do you have to really make your investments prosper if the average is a 5yr hold?
Take a look back over the last two years and ask yourself 'if I would have…'
What is it that you would have today?
Fear holds us all back from a lot of things.
Sometimes it keeps us from jumping off a building…
But it also keeps us from building our wealth  each year that passes  by.
What are your thoughts?  Let's get a conversation going about it below!
**updated October 19, 2015**